The William Penn Award is bestowed annually upon an outstanding businessperson in Greater Philadelphia. This year's recipient was Bill Hankowsky, a real estate developer responsible for the most innovative and recognizable developments in the Philadelphia Region.


Through research with his peers in the architecture, academic and professional world, a theme was developed. This theme drew from the apparent paradox that to understand the impact of his developments, one needs to look for the vibrancy between the buildings, rather than at the glass and steel itself.

We carried this theme through printed invitations, web advertising, table settings, a program book, motion graphics, and a tribute video.

Winner of a 2015 Graphic Design USA Magazine In-House Design Award.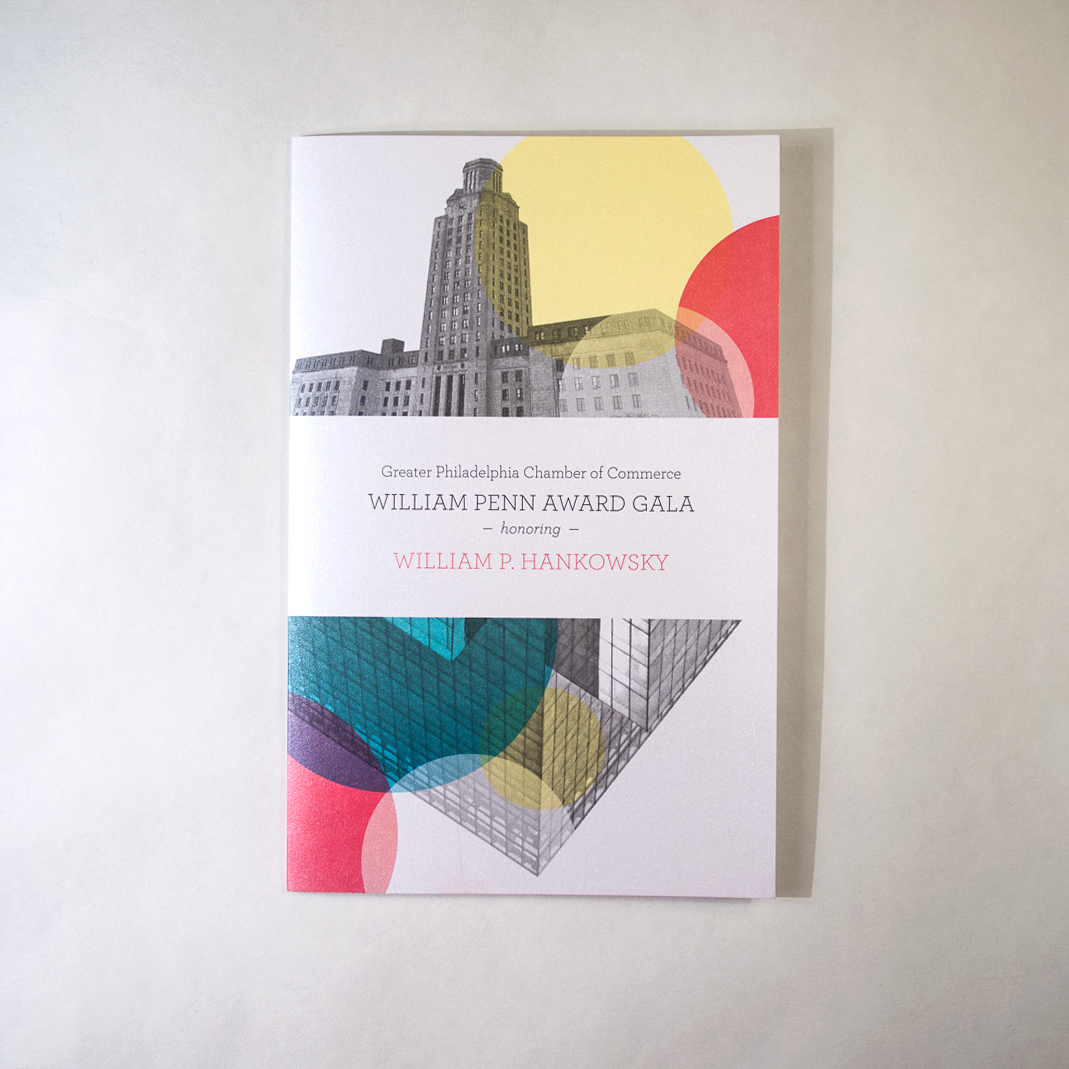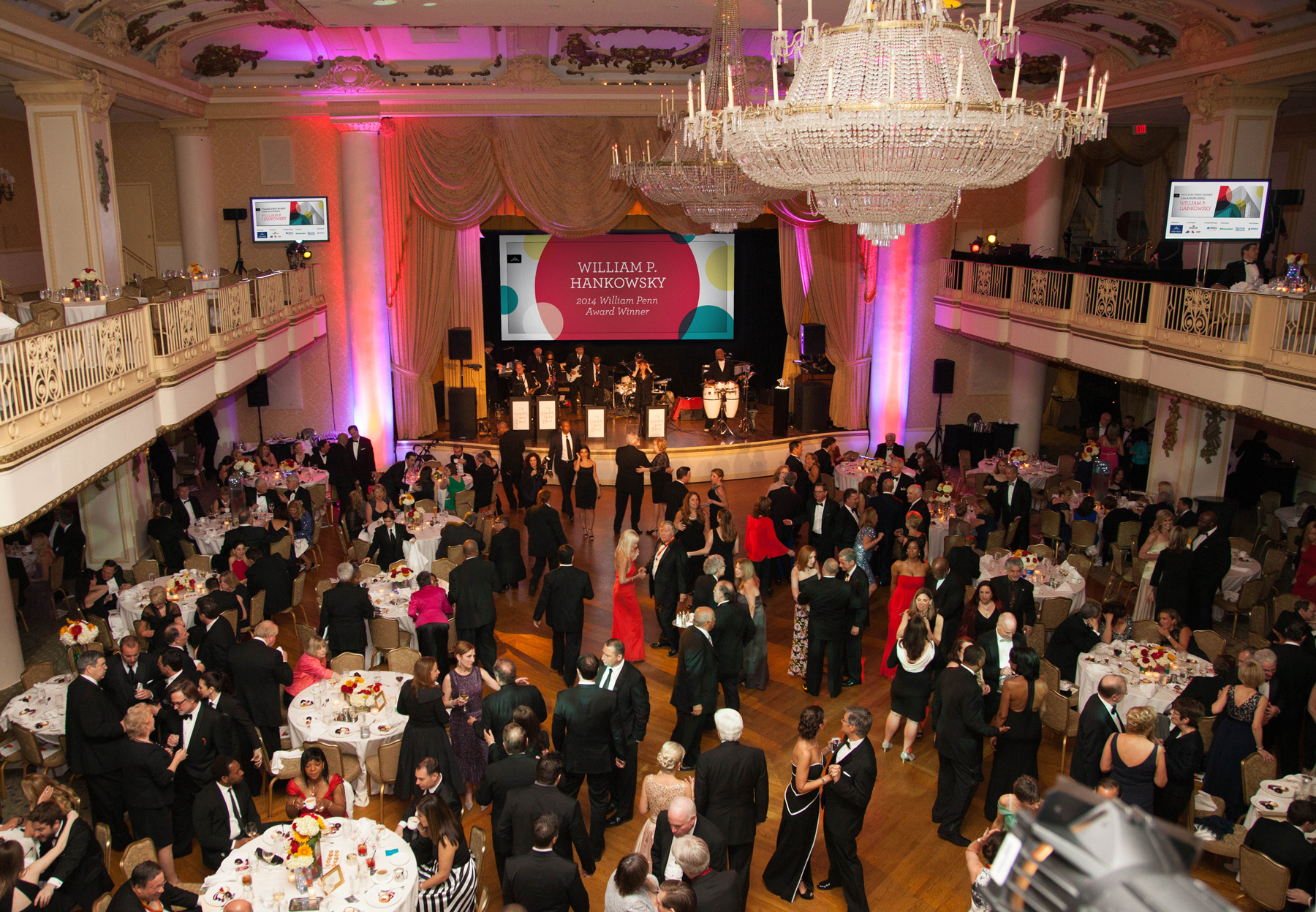 ---